POST-SHOOT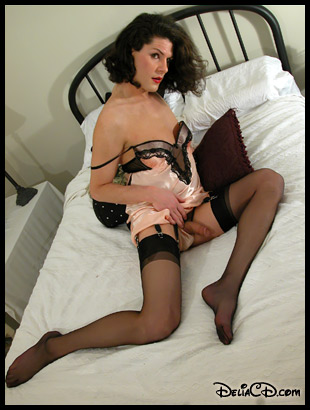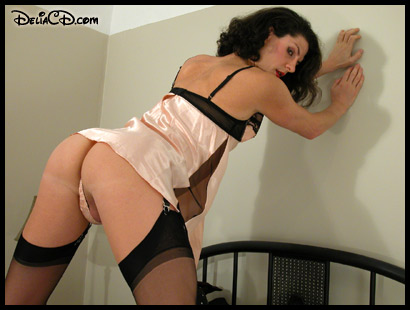 Right now is one of those moments when I am IN LOVE with my job, my boyfriend, my life and even myself. Pictures like these ones give me an idea of just how good things are and could be with a little more effort. It all seemed wonderfully synchronous to wind up with such retro sets right while I was reading James Ellroy and my mom's house always turns out great light and ambiance.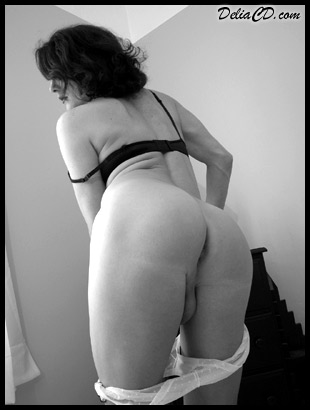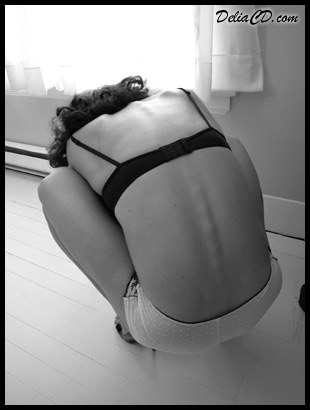 Full Galleries appearing soon in Delia's Members-Only area.
Join DeliaCD.com or SpyOnUs.com for access to ALL of her photos!
I know Delia probably won't be as excited about the black and white set as I am because of the harsher less-feminine lines and shadows, but as far as interesting PHOTOS go they are so much fun to look at. Of course, I wind up criticizing the baseboard heater and radios in the background that are from later eras. I always wonder what it would be like to shoot for a couple of hours and only try to get between one and ten really GREAT photos instead of trying to get 75-150 pics designed to lead to a thorough jack-off fantasy. I suppose we could find out, but I'm not really that curious to work it into our schedule.
What I'm more curious about is how cool it would be to invest in a fixer-upper without having any financial pressure to actually fix it up fast; the idea of having an older home that's kind of trashed out with texture to shoot in really appeals to me. Being able to do messy paintjobs and wacky shit without worrying about "ruining" the house would rock. I suppose first we have to be able to afford a house we can actually LIVE in, though.
Labels: beauty standards, gender issues, goals, James Ellroy, money, photography, PHOTOS, PORNOGRAPHY, webwhore insights, work