TRUE NECROMANCE ON SIN CITIES
Ooooh!! The hysterical zombie-movie-in-one-day that Tucker and I were in (he as the vicar and me playing the esteemed role of Helen Cooper) can be previewed now on Bravo UK's Sin Cities website:
SEE WEBISODE HERE!!!!
Episode 10: Porn Director
I knew it would be funny, but having never seen Sin Cities on television I didn't realize the potential for our fifteen minutes of potential tv infamy to mock us so deliciously. And aren't those chopsticks on my boobs HILARIOUS?
I've heard that the whole episode is due to air in April sometime so check your local listings if you're in the UK or one of the many other countries with access to Sin Cities.

Ashley Hames gives serious direction to me and Tucker.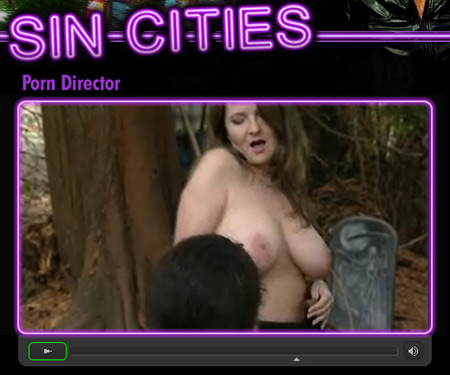 I strip for the vicar.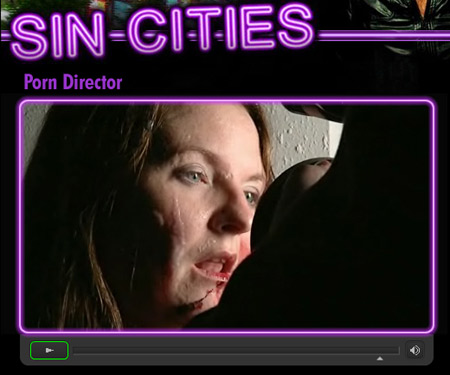 I think I'm Ricky Gervais' long lost cousin!
Seriously, don't I resemble him or am I flattering myself?
FYI: Ashley squirts my face with cum during the making of the "movie" and the always-appreciated Jackhammer Jesus dildo features prominently in the graveyard scene.
Labels: accomplishments, announcements, celebrity, pop culture, SPECIAL APPEARANCES, television