PRAIRIE BUSH FIRE

Full Gallery appearing soon in my Members-Only area.
Join TastyTrixie.com or SpyOnUs.com for my photos, videos & more!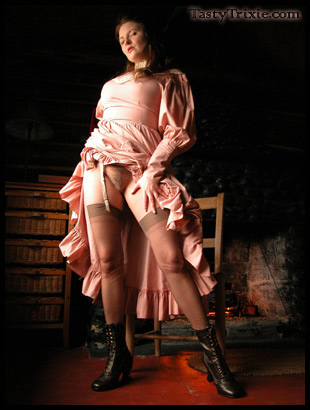 Tucker took those pictures of me last week at the cabin we rented for the crazy custom video shoot; the location was fucking fantastic! I bought that Little House on the Prairie dress and granny boots specifically for the video, but of course we had to get in a little photo shoot of our own first before the thing got all ripped up and covered in fake blood. I regret not getting more appropriate legwear to go under the dress, but whatever -- the pics turned out nicely. And I had no idea that ankle boots could look so sexy! Must get more . . .
Labels: fetishes, PHOTOS, work